ORGANIZATION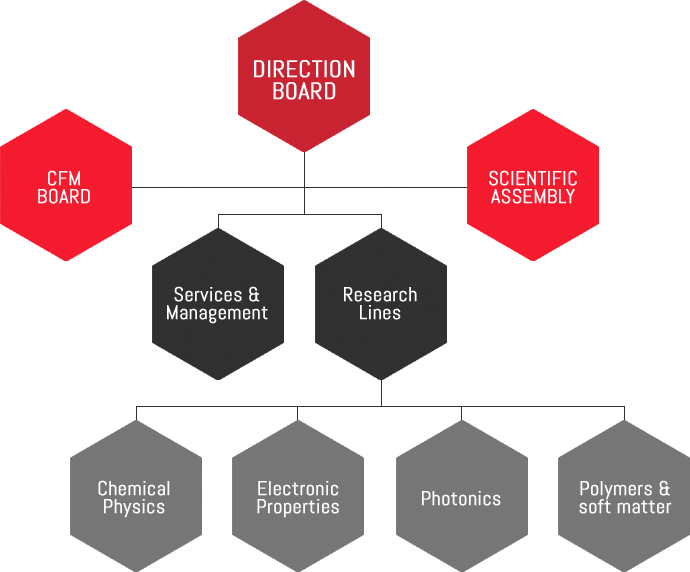 CURRENT DIRECTION BOARD
Director: Javier Aizpurua Iriazabal
Vicedirector: Andrés Arnau Pino
Secretary: Alberto Sainz de Murieta Álvarez
ORGANIZATION CHART
Members of this board include the full direction board, the coordinators of each of the four research lines of the center, two representatives of the scientific personnel of the CFM, as well as one representative of the "Services and management" section.
CFM SCIENTIFIC ASSEMBLY
All scientific permanent staff of the CFM participate in the Scientific Assembly. The Assembly is thus made of UPV staff, CSIC staff, as well as Ikerbasque staff.