GIPUZKOA COOPERA programme with the Women for Africa Foundation, DIPC, ASPEGI and CFM.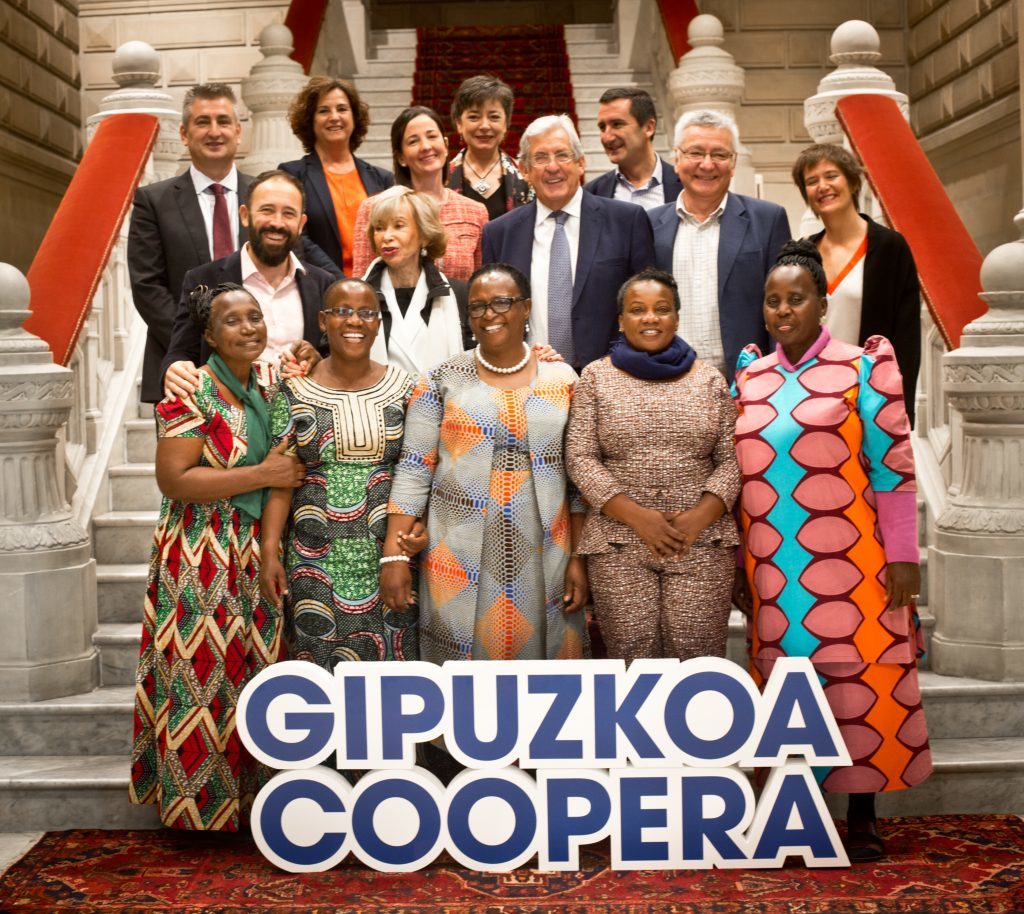 African women researchers and entrepreneurs are coming to Gipuzkoa to broaden their knowledge and then pass it on.
Two African researchers will carry out a six-month research stay at the DIPC and the CFM, and five Tanzanian entrepreneurs, under the auspices of ASPEGI, will learn about different agro-food experiences in order to develop and improve their business projects. All this, in collaboration with the Women for Africa Foundation.
In the words of the Deputy for Culture and Cooperation Denis Itxaso "We are giving a strategic turn to cooperation policies looking towards Africa and with these women who come to Gipuzkoa all stereotypes are broken. These are trained and enterprising women who need supportive support to achieve new contacts and alliances that allow them to transmit and share their knowledge.
Itxaso presented this morning the projects "Ellas investigan" and "Baratzatik merkatura" that within the framework of Gipuzkoa Coopera is being carried out in Africa in collaboration with the Fundación Mujeres por África, the research centres DIPC, Donostia International Physics Center, the Centro de Física de Materiales (CFM, CSIC-UPV/EHU) and the association of Professionals and Businesswomen of Gipuzkoa, ASPEGI. All three projects are linked to women and Africa through the Women for Africa Foundation which acts as a counterpart. Each of these projects has been financed by the Provincial Council with 25,000 euros.
María Teresa Fernández de la Vega, President of Mujeres por África, Pedro Miguel Echenique, President of the DIPC, Javier Aizpurua, Director of the CFM and Nerea Ibañez, President of ASPEGI, participated in the press conference.
Gipuzkoa Coopera is a project launched by the Provincial Council in 2017 and aims to promote Development Cooperation by extending them to non-conventional entities in the Cooperation but which have a great overlap in the territory of Gipuzkoa and beyond.
These projects have two fundamental axes, on the one hand, to break with the discourse and the unique vision that we have about Africa, since it is a continent where excellence, science, research and the development of knowledge are also present and, on the other hand, to give African women an opportunity, source and pillar of that excellence.
The Women for Africa Foundation is a private entity that was set up in 2012 by the former First Vice-President of the Government, María Teresa Fernández de la Vega, with the aim of contributing to the development of Africa through its women. They are researching is an initiative launched by the Foundation, aimed at promoting their access to science and technology, supporting them in their research career, highlighting their achievements and promoting their leadership in the international scientific community. The priority areas of work for the project are health; energy, water and climate change; and agriculture and food security. In addition to bringing African female researchers to Spanish centres, the Ellas Investigan project will promote the creation of networks of African women scientists, promote cooperation between Spanish and European networks and encourage the creation of joint volunteer and regional and international scientific cooperation projects between academia, research centres and industry.
Within this framework, two African women researchers will carry out a six-month research stay at the DIPC and the CFM with the commitment to return to their universities and research centres to reverse and create two-way international contact networks.
For the Women for Africa Foundation, "knowledge is today the foundation on which development and progress are based. Scientific and technical research must therefore occupy a fundamental space in the social, economic and productive fabric of our societies. Science, research and innovation are needed to meet the challenge that the fair and respectful exploitation of Africa's wealth and the balanced distribution of its income among all its citizens represent today. And women should and want to be on that path.
Baratzatik merkatura
W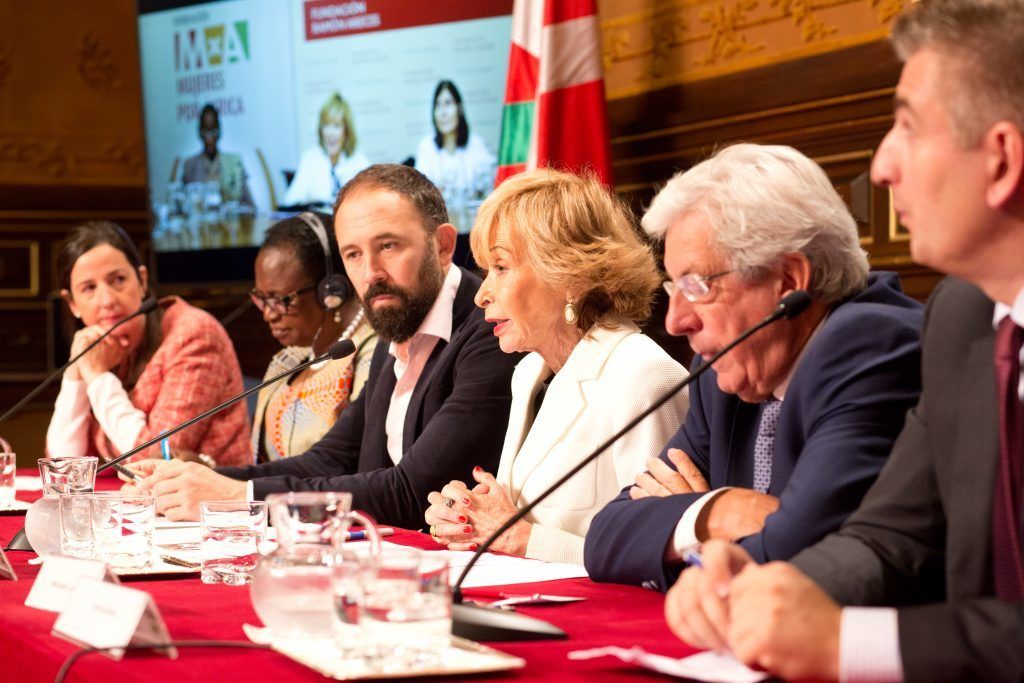 ith this project ASPEGI and the Provincial Council support ten Tanzanian women entrepreneurs in the development of their business projects, with the aim of advancing in the value chain and achieve more profitable and efficient farms that allow them autonomy and economic independence. This project is based on the work already started two years ago by Women for Africa with these ten entrepreneurs through the Green Voices project. The aim is to strengthen agricultural business projects led by these women.