Recognition for researchers Sara Barja, Alicia Alonso and Ainhoa Magrach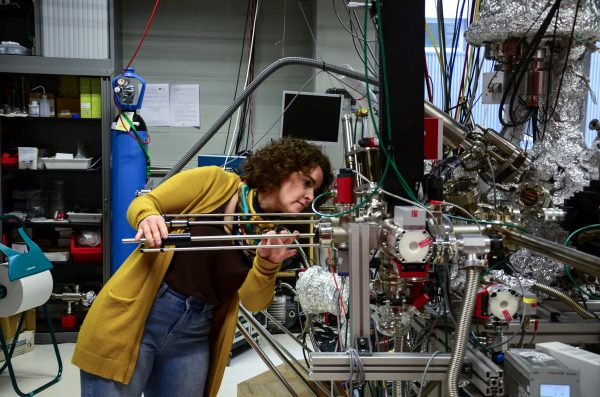 The Department of Education and Ikerbasque have selected the three female researchers to be recognized this year, at each of the three levels at which they are awarded. Women researchers who are at three different stages of their scientific career are highlighted: advanced, consolidation and promising. The aim of this recognition is to make Basque women researchers and their work visible, so that they can serve as an example and inspiration to new generations of researchers.
The researchers recognized this year 2023 are: Alicia Alonso, Professor of Biochemistry and Molecular Biology at the University of the Basque Country. She has been recognized at the Advanced level (recognition of an entire research career). Ainhoa Magrach, Ikerbasque Research Professor at BC3, recognized at the Consolidator level (recognition of a leading researcher in her field of research). And, Sara Barja, Ikerbasque Research Associate of the UPV/EHU at the CFM, recognized at the Starting level (recognition of an outstanding contribution of a young researcher).
Sara Barja holds a PhD in Physics from the Universidad Autónoma de Madrid and last year she was awarded a prestigious ERC Starting grant from the European Research Council. Her research focuses on surface electrochemistry.
The Commission highlights the unique contributions she has made in her field of research and her recent achievements as a young researcher in a very novel topic, having obtained the aforementioned ERC Starting Grant that aims to develop new, more efficient and economical catalysts to produce green hydrogen, exploring electrolysis from seawater.
The Department of Education and Ikerbasque will hold a recognition ceremony in autumn, which will be attended by the recognized researchers, as well as representatives of research centers, universities and technology centers in the Basque Country.