The president of CSIC visits CSIC's joint centers in the Basque Country
The visit began yesterday at the Institute of Biophysics and ended today at the Center for Physics of Materials (CFM).
The president of the Consejo Superior de Investigaciones Científicas (CSIC), Eloísa del Pino, met yesterday with the rector of the Basque public university, Eva Ferreira, and got to know in person the two joint UPV/EHU-CSIC research centers currently in existence: the Center for Materials Physics and the Institute of Biophysics.
Today, Tuesday, the delegation went to the Campus of Gipuzkoa, where it visited the Center for Materials Physics, accompanied on this occasion by the vice president of Organization and Institutional Relations of the CSIC, Carlos Closa, as well as by the vice rector of the UPV/EHU Inmaculada Arostegi and the delegate of the CSIC Javier Aizpurua. In the visit they had the chance to meet Daniel Sánchez Portal, director of CFM, Amaia González, generla manager of CFM and Iñaki Juaristi, vice-director of CFM.
The visit included a meeting with al CFM staff at the auditorium and was followed by a tour through different laboratories at CFM, including Polymers and Soft Matter synthesis lab, Dielectric lab, nanophysics lab and quantum nanophotonics lab.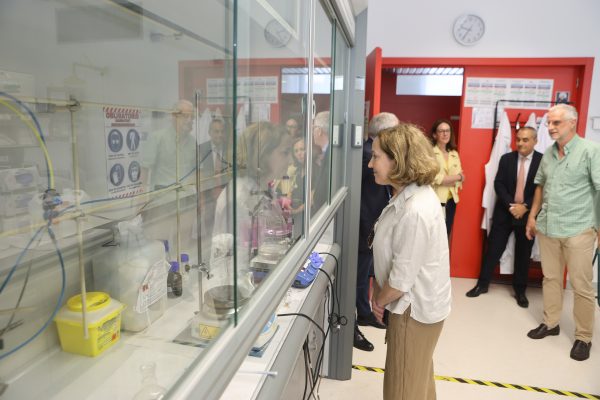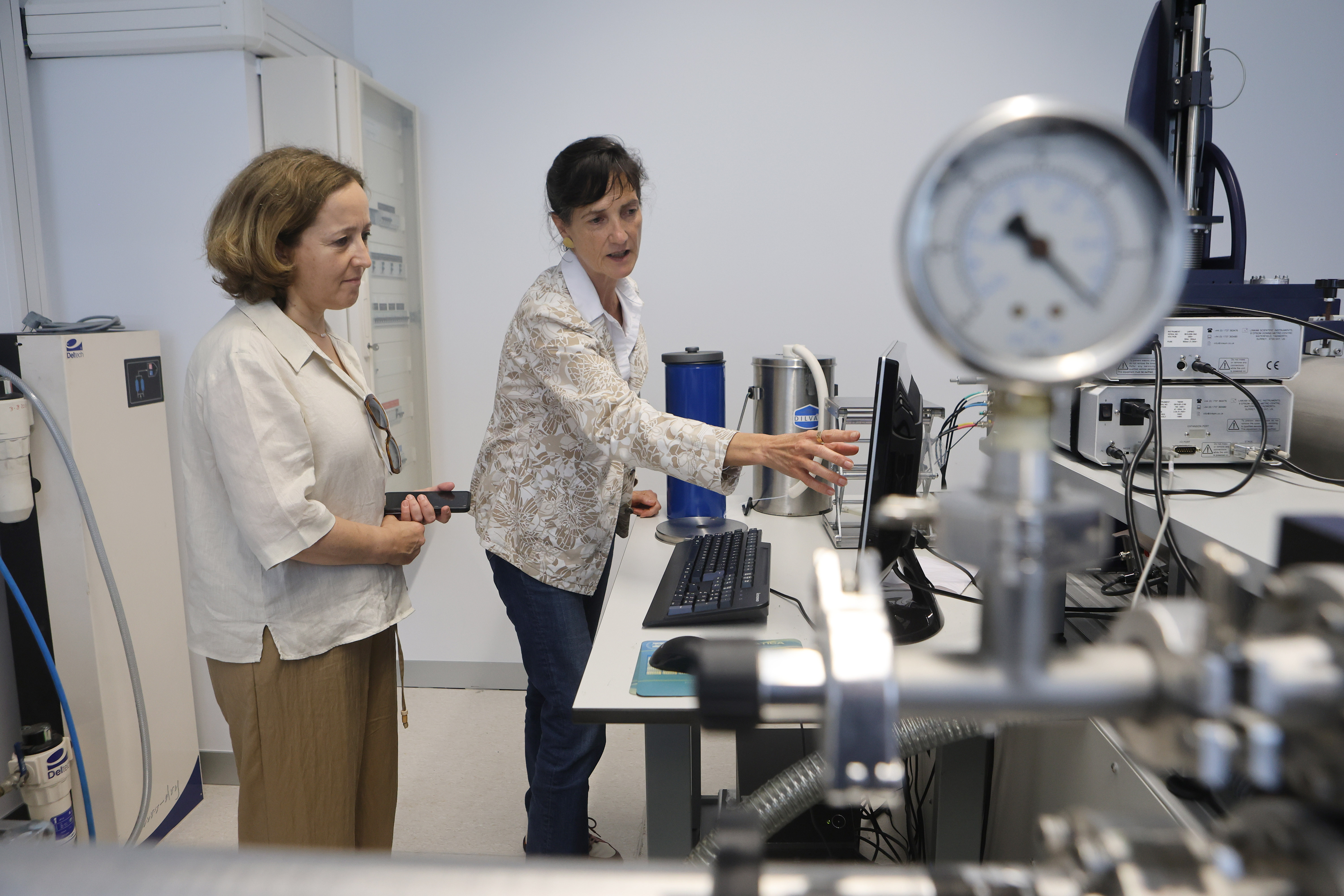 Yesterday, the president of the CSIC visited the Institute of Biophysics located in the The rector of the University of the Basque Country´s (UPV/EHU) Science Park on the Bizkaia Campus. She did so in the company of the UPV/EHU´s Rector Eva Ferreira, the Vice-Rector for Research and the CSIC delegate in the Basque Country.
Eva Ferreira showed her gratitude for this visit. "The Basque public university makes research excellence one of the key features of its identity. In that sense, our collaboration with the CSIC, through these centers that carry out cutting-edge research, is a true strategic Alliance. We have taken advantage of this visit to strengthen that relationship and explore new forms of collaboration for the future."
For her part, the president of the CSIC, Eloísa del Pino, stressed the importance of the strategic collaboration between the CSIC and the Basque university in the field of biotechnology and nanomaterials, strategic topics for both institutions. "The CSIC is a versatile and dynamic institution that knows how to adapt to the thematic reality and the potential for excellence in each territory. It is especially exciting for me to learn first-hand about the successful collaborative experience of the two joint centers of the CSIC and the UPV/EHU".
The Instituto Biofisika (IBF) carries out basic and applied research in the field of biophysics to generate scientific knowledge and apply it to face challenges in biotechnology and human health. For its part, the Materials Physics Center (CFM) focuses its research on the basic aspects of materials science: the study of the morphology and electronic properties of nanostructured materials, polymers and soft matter, and photonic materials, among others.