Women Scientists of Yesterday and Today
Next Tuesday 19 October at 18:30 at the Aquarium we will be holding the conference "Women Scientists of Yesterday and Today". This meeting is organised as part of the 8th edition of DSS_WeekINN, Innovation Week, organised by Fomento de San Sebastián, thanks to the collaboration between this entity and Emakumeak Zientzian.
Five women scientists working in different centres in the San Sebastian area will take to the stage of the Aquarium to talk to us about the research they are involved in and pay tribute to some of the great women scientists of history by telling us about their fascinating lives and scientific contributions.
Fátima Villa & Neri Oxfam.
Ester Verde & Carmen Mijangos.
Naiara Aginako Bengoa & Hedy Lamarr.
Elisa Jimenez & Rachel Carson.
Ane Ruiz de Angulo & Gertrude Belle Elion.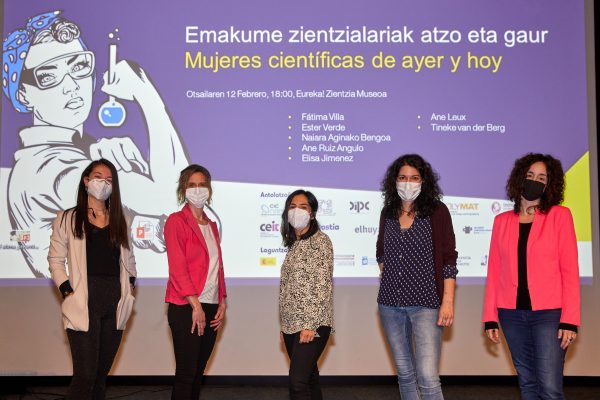 More information and registration here: http://www.donostiainn.eus/es/donostia-weekinn/actividades-destacadas/mujeres-cientificas-de-ayer-y-hoy
The event will also be streamed on the following Youtube channel: https://www.youtube.com/user/FomentoSanSebastian