NUEVAS NARRATIVAS DE CINE, GÉNERO Y CIENCIA FICCIÓN
INSPIRACIENCIA WORKSHOP
Admission is free and open to the public but it is recommended to register beforehand through this form.
WORKSHOP
The audiovisual products we consume on a daily basis are part of the collective imaginary. Sometimes, they reflect shared cultural beliefs and even contribute to the maintenance of those same ideas. On the other hand, in other cases, television and film products problematize cultural constructions about gender, race, sexuality and class, among other social identities, providing innovative narratives and characters. In the workshop we will discuss the treatment of gender issues in science fiction films and series. We will see how these stories are also influenced by ideas and stereotypes about femininity and masculinity. Among other topics, we will talk about dystopian narratives, the Hunger Games and the arrival of feminism in the film industry. Finally, we will see how to put into practice some of the ideas dealt with in a scientifically inspired story.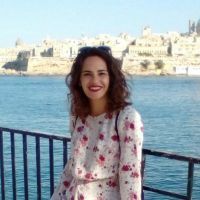 Paula Talero
Unidad de Cultura Científica del CSIC en Cataluña
Doctora en Medios de Comunicación, Arte y Textos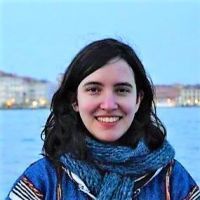 Sabela rey
Unidad de Comunicación del CSIC en Cataluña
Máster en Estudios de Cine y Audiovisuales Contemporáneos
When?
A
14 OCTOBER
18:00
language
Spanish
Centro de Recursos Medioambientales de Cristina Enea, Paseo Duque de Mandas 66