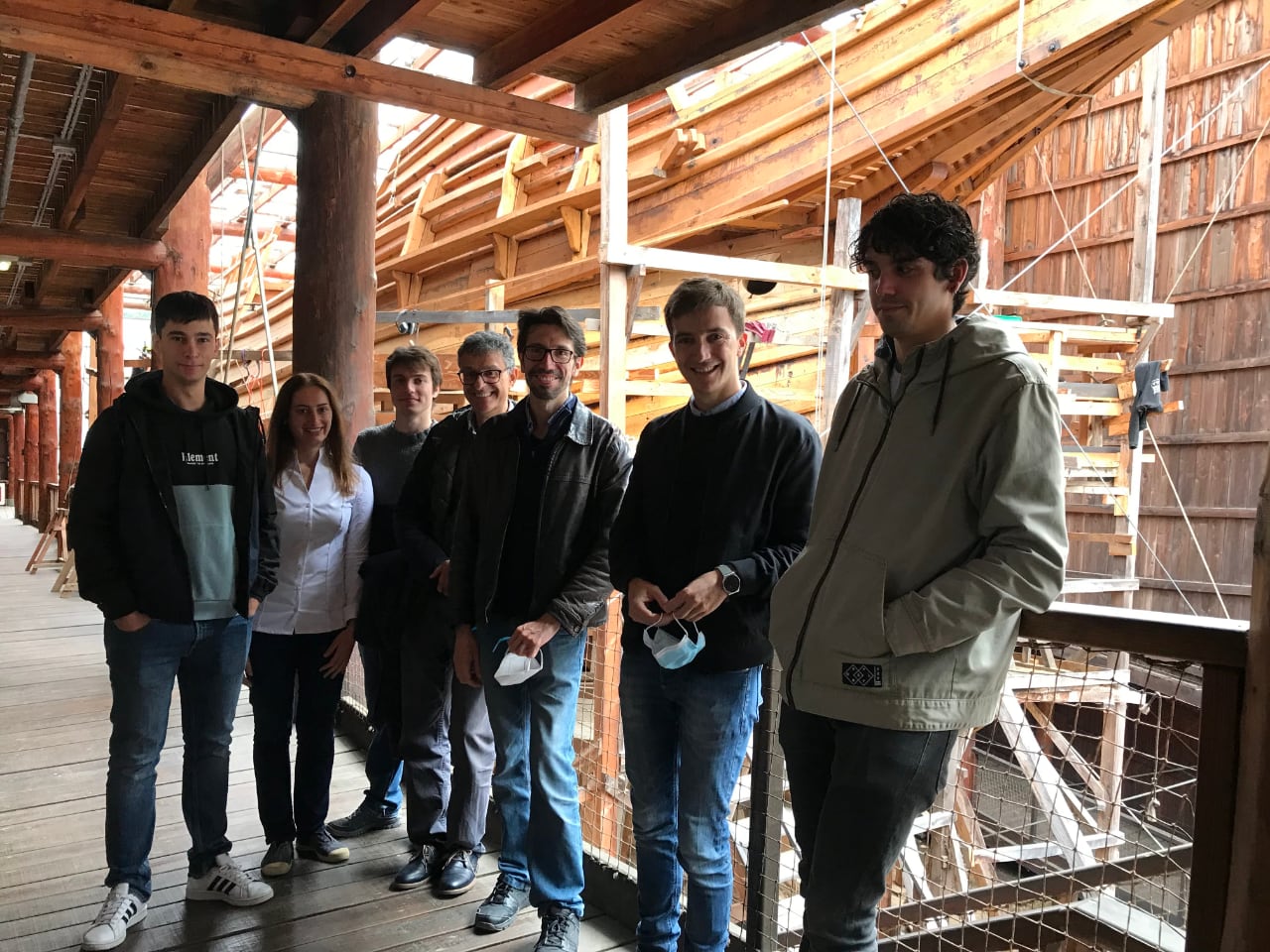 After a long time without any social activity in the group for obvious reasons, on the 26th of October we visited the Albaola museum in Pasai San Pedro.
As Kattalin, who guided us around, kept saying, Albaola is a great research project. They are building from scratch and using the techniques of the time a replica of a XVI century whale-ship that was built precisely in Pasai San Pedro and sank in Newfoundland after it hit an iceberg: the San Juan. We learned not only about the astonishing techniques they used back then, like tailoring the shapes of oak trees to the needed angles in the building process, also how important whale oil trade was at the time.
Albaola hides a beautiful story about the San Juan ship, very representative of Basque history. Hopefully we will see the San Juan back in the sea soon thanks to the outstanding work they are doing at Albaola.
The occassion was also a way to say goodbye to Raffaello Bianco, the postdoc in our group who is moving to the Institute of Physics in Zagreb as permanent researcher. Good luck, in your new adventure.